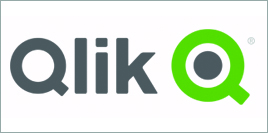 Public Sector
Transform public service with Qlik
Encourage data exploration in your organization to drive better decision making. Improve performance with minimal time and cost. Deliver quick, visible results to citizens through better service, transparency and public accountability.

Federal Government

Access vast amounts of data and discover insights in minutes ― not weeks or months. Drive better decision-making in your agency by gaining the insights needed to improve transparency, reduce costs, and meet your mission.

State and Local Government

Improve citizen services and transparency. Streamline the procurement process, reduce fraud, waste and abuse, and enhance public safety and emergency response time.
Defense and security

Ensure readiness and mission effectiveness while improving efficiency and reducing costs. Analyze intelligence at a global, national or local level. Streamline facility costs and improve inventory management. Meet your mission.

Government healthcare

Modernize health records. Consolidate and integrate medical information from multiple sources into a single view. Increase overall quality of care and patient satisfaction while lowering costs.
Education

Improve student performance. Track student achievement over time. Measure teacher and curriculum effectiveness to close achievement gaps and eliminate chronic low performance. Track student lifecycles, better target fundraising efforts and improve operating costs.
Need More Information?

Contact us today if you have questions about Qlik Products and our services. A representative from

August Networks

will respond as soon as possible with answers to your questions.

Showcase Content © Qlik 2018. All rights reserved.
Showcase and Syndication technology powered by
Zift Solutions
, 2018. All rights reserved.

http://qlikview.sharedvue.net/sharedvue/iframe?sviresizer=partnerco.net&svunpublished=true&svpage=solutions_industry_publicsector_government&svlang=en
[/vc_column_inner][/vc_row_inner]