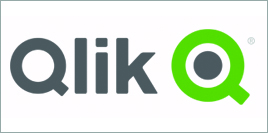 Sales
Qlik enables organizations to explore sales data and processes in unprecedented ways, discovering insights which result in better decision making to more effectively run sales operations.
Built on the industry's leading data analytics platform, Qlik solutions for sales performance help customers monitor sales, increase revenue, reduce risks, and increase productivity.
CRM and sales analytics: the same thing, right? Wrong. Learn the differences with Qlik
CRM gives you the information you need to manage the customers and prospects you have today. A data discovery platform offering sales analytics provides the intelligence and insights to reach the customers and sales you want tomorrow.
Deliver superior customer experience - and reaping benefits like profitability, growth and risk mitigation.
Every successful business collects customer experience feedback. It's what you do with it that counts. If you don't mine your data for insights about your performance, you'll not see the whole story locked within your data.
Cope with uncertainty of the future by relying on past and present trending data analysis
Qlik allows all sales professionals to gain the insight required for quota analysis, set benchmarks, and trust the quality of the data to achieve new heights.
Optimize promotions, increase profitability, and improve availability
Qlik helps you understand cross-sell and up-sell opportunities, and to proactively respond to end-of-life, seasonality and supply/demand models.
Need More Information?

Contact us today if you have questions about Qlik Products and our services. A representative from

August Networks

will respond as soon as possible with answers to your questions.

Showcase Content © Qlik 2018. All rights reserved.
Showcase and Syndication technology powered by
Zift Solutions
, 2018. All rights reserved.

http://qlikview.sharedvue.net/sharedvue/iframe?sviresizer=partnerco.net&svunpublished=true&svpage=solutions_industry_manufacturing_millproducts
[/vc_column_inner][/vc_row_inner]