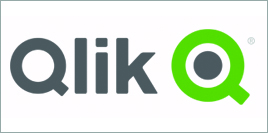 High Tech
Drive value with Qlik
Support innovation. Improve collaboration with value chain partners to reduce risk and cost. Deliver agile operations. Improve sales and profitability in today's highly competitive global markets.
Sharpen your competitive edge
Out perform the competition. Meet cost pressures and navigate complex supply chains. Partner and collaborate across the value chain.
Foster agility
Improve sales forecasting and better orchestrate supply and demand planning and execution. Track leading indicators and adjust operations to secure better product availability. Manage product life cycles and innovation processes for optimal ROI.
Empower sales and marketing
Drive sales across an extended partner network. Protect intellectual property. Discover new customer insights and business opportunities.
Improve efficiencies
Examine operations to reduce costs. Secure sourcing and procurement improvements. Synchronize operational processes.Improve collaboration with partners and suppliers by providing visibility and data insights across the entire value chain.
Need More Information?

Contact us today if you have questions about Qlik Products and our services. A representative from

August Networks

will respond as soon as possible with answers to your questions.

Showcase Content © Qlik 2018. All rights reserved.
Showcase and Syndication technology powered by
Zift Solutions
, 2018. All rights reserved.

http://qlikview.sharedvue.net/sharedvue/iframe?sviresizer=partnerco.net&svunpublished=true&svpage=solutions_industry_manufacturing_hightech&svlang=en
[/vc_column_inner][/vc_row_inner]