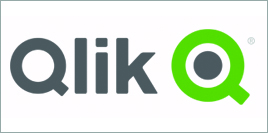 Human Resources
Work it out with Qlik
Utilize employees strategically. Drive profitability with business partnerships. View labor, benefit and recruitment data holistically across the organization.

Workplace management

Optimize employee management and succession planning. Analyze staffing resources and onboarding. Assess training and education offerings. Monitor productivity trends and improve workplace relations.
Total rewards

Control staffing efficiency, benefit offerings and labor costs. Analyze compensation vs. performance. Enable benefit and payroll forecasting. Get a holistic view of total rewards from disparate sources.
Enhance recruitment

Streamline recruitment and documentation. Decrease turnover. Enhance employee leads and find better quality candidates. Increase internal engagement and productivity. Improve organizational forecasting.
Need More Information?

Contact us today if you have questions about Qlik Products and our services. A representative from

August Networks

will respond as soon as possible with answers to your questions.

Showcase Content © Qlik 2018. All rights reserved.
Showcase and Syndication technology powered by
Zift Solutions
, 2018. All rights reserved.

http://qlikview.sharedvue.net/sharedvue/iframe?sviresizer=partnerco.net&svunpublished=true&svpage=solutions_industry_lsh_medicaldevices
[/vc_column_inner][/vc_row_inner]