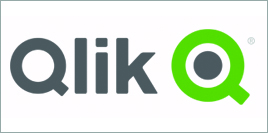 Healthcare
Healthcare analytics to help you thrive in the era of value-based care
There are tremendous pressures to balance better patient outcomes with a healthier bottom line. By combining all your data and making it easy to explore, Qlik delivers the valuable insights you need to navigate that complex balance and make smarter decisions more quickly.

Improve patient outcomes with better clinical intelligence

Qlik combines internal and external data in one place to give you a comprehensive view of your patients or a specific population so you can target people most at-risk for health problems. And it's all right there in your regular workflow. Track results of your programs and see what is (and isn't) happening in your operations areas: the emergency department, operating rooms, radiology or lab departments.
Embed analytics directly into your EHR workflow

Your EHR is where you live and breathe. With Qlik, you can work with your data directly within your Cerner or Epic workflows to make smart, data-driven decisions about patient care and community populations more quickly. By integrating Qlik with your systems, cut inefficiencies and standardize care processes. Get near real-time updates across millions of rows of data.
Balancing the financial side of value-based care

Improving patient outcomes while minimizing costs is a complex equation. Qlik helps healthcare systems uncover new ways to reduce costs and optimize payments, while delivering better patient outcomes. Combine your financial and clinical data to ensure you're not over-servicing and under-delivering care, learn new ways to speed reimbursements, and cut down on claim rejections.
Smarter management. Smoother operations.

No one in healthcare can afford to have bottlenecks and backlogs. Qlik allows you to make connections in your data that help you cut waste, streamline processes, and improve the delivery of care. Get a better understanding of the patient journey, how that intersects with various operational functions and what the clinical and financial effects are.
Need More Information?

Contact us today if you have questions about Qlik Products and our services. A representative from

August Networks

will respond as soon as possible with answers to your questions.

Showcase Content © Qlik 2018. All rights reserved.
Showcase and Syndication technology powered by
Zift Solutions
, 2018. All rights reserved.

http://qlikview.sharedvue.net/sharedvue/iframe?sviresizer=partnerco.net&svunpublished=true&svpage=solutions_industry_lsh_healthcare
[/vc_column_inner][/vc_row_inner]