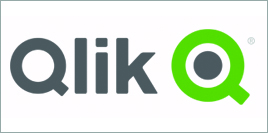 Energy and Utilities
Power improved efficiencies with Qlik
Maximize assets, optimize supply chain and reduce costs. Improve supply-and-demand forecasts. Track leading indicators to adjust your operations to changing market conditions. Control costs while maintaining health, safety and environmental standards.

Oil and Gas

Gain holistic business visibility of your key assets and supply chain to effectively reduce costs. Maintain asset integrity in the field, while balancing scarce engineering resources. Track health, safety and environmental incidents throughout the supply chain.
Utilities

Accurately predict demand, control costs and discover answers. Improve business decisions about operations, suppliers, assets, risks and more that directly impact business performance.

Mining

Analyze enterprise resources: costs, staffing, plant and machinery. Improve efficiency and reduce downtime through careful asset planning while monitoring health and safety.
Need More Information?

Contact us today if you have questions about Qlik Products and our services. A representative from

August Networks

will respond as soon as possible with answers to your questions.

Showcase Content © Qlik 2018. All rights reserved.
Showcase and Syndication technology powered by
Zift Solutions
, 2018. All rights reserved.

http://qlikview.sharedvue.net/sharedvue/iframe?sviresizer=partnerco.net&svunpublished=true&svpage=solutions_industry_infrastructureservices_utilities
[/vc_column_inner][/vc_row_inner]