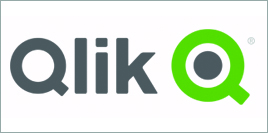 Finance
Transform decision-making for profitable financial outcomes
Disparate and incomplete information stands between events and actions. Qlik's versatile data engine breaks down the complexity of disparate data, and delivers analytical insights to those who need it, instantly. Accuarate information drives better decisions and profitable outcomes.

Smarter data analytics for finance

For business to thrive, finance departments must deliver accurate and actionable insights in real time. Qlik synthesizes disparate financial and accounting data into powerful analytics that help you reduce costs and risks, improve profitability and transparency, and guide more informed decisions.
Gain a clear view across siloed enterprise data to build more cost savings into expense management.

Qlik streamlines expense management by unifying siloed data and delivering powerful analytical insights. Finance teams can dig deeper into expense, procurement, and contract data to discover the real cost of doing business-as well as find new ways to reduce costs and increase profitability.

Drive cost reduction and improve expense management
Quickly analyze large volumes of vendor contract data to make smarter spending decisions
Optimize the procurement process
Drive major cost reductions while improving customer experience
Optimize budget allocations and forecasting

Qlik enables more operational and financial control--putting the power of sophisticated analytics for advanced forecasting, budgeting and planning into the hands of finance teams.

Enable true data-driven forecasting, budgeting and planning
Streamline analysis and gain unparalleled financial insights
Harness modern financial analytics to reduce costs and drive growth

Manage revenue and profits with data-driven financial insights

Finance teams must monitor revenue and profitability to support a healthy financial balance within their companies. Qlik's advanced analytics make it easier with improved cash conversion cycles and enhanced visibility into balance sheets.

Streamline financial reporting and reduce financial burden
Improve financial performance with a complete view of products and services

Powerful data insights to solve complex risk and compliance challenges

Qlik gives financial professionals the tools they need to access and combine data from multiple sources and effectively align governance models with business priorities. Make smarter and more transparent decisions while decreasing risk, penalties, and fraud.

Gain an enterprise-wide view to mitigate risk and ensure compliance
Balance risk and return on your commercial loan portfolio
Enhance operational and financial control in governmental finance
Need More Information?

Contact us today if you have questions about Qlik Products and our services. A representative from

August Networks

will respond as soon as possible with answers to your questions.

Showcase Content © Qlik 2018. All rights reserved.
Showcase and Syndication technology powered by
Zift Solutions
, 2018. All rights reserved.

http://qlikview.sharedvue.net/sharedvue/iframe?sviresizer=partnerco.net&svunpublished=true&svpage=solutions_industry_financialservices_securitiesinvestments
[/vc_column_inner][/vc_row_inner]