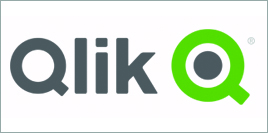 IT
Predict with Qlik
Improve data governance, security and scalability. Spot underused systems and applications. Predict emerging technology needs to support strategic business initiatives.

IT helpdesk management

Improve tracking, analysis and management of IT queues. Focus on high priorities. Optimize performance through greater insight into average response time, case duration and case detail.
IT infrastructure

Predict technology needs and manage inventory distribution. Track equipment inventory, distribution and ownership. Forecast and align technology spend to organizational needs. Manage IT asset lifecycle costs.
Software and licensing management

Optimize the purchase, maintenance, utilization and disposal of software assets―from procurement to disposal. Reduce costs by preventing over payments, unnecessary purchases and inflated maintenance. Increase visibility into software license usage across the organization.
Network governance

Ensure data quality. Improve system efficiency. Monitor and manage log analysis. Identify and investigate unusual activity. Minimize and remediate potential risks.
Need More Information?

Contact us today if you have questions about Qlik Products and our services. A representative from

August Networks

will respond as soon as possible with answers to your questions.

Showcase Content © Qlik 2018. All rights reserved.
Showcase and Syndication technology powered by
Zift Solutions
, 2018. All rights reserved.

http://qlikview.sharedvue.net/sharedvue/iframe?sviresizer=partnerco.net&svunpublished=true&svpage=solutions_industry_financialservices_insurance
[/vc_column_inner][/vc_row_inner]