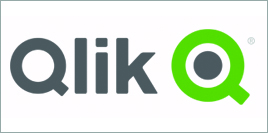 Retail
Transforming Retail by becoming more connected, data-driven and empowered
With Qlik, you leave no data behind, even when combining multiple data sources which is critical when connecting the physical, online, and mobile consumer. Supply chains must now be agile enough to accommodate end to end visibility. That's the Associative Difference - which only Qlik can deliver.
Digital Commerce has fundamentally changed Retail Forever
Connected, informed and, more empowered than ever, today's consumer uses mobile and social media to compare and buy anywhere, anytime. If you can't provide what they want at the price they'll pay, other stores and brands will. The Qlik Analytics platform seamlessly combines data from all shopping channels to better understand customer buying patterns and preferences.
Overnight Shipping & Free Returns Are Not Exceptions, they are the Norm
Omni-channel retail demands agile forward supply chains that can deliver products within hours of purchase, and nimble reverse supply chains that allow flexible returns. Providing a line of sight from order inception to fulfillment is no longer a luxury but a necessity, especially with shipping and return costs the Achilles' heel of retailers everywhere. The Qlik Analytics Platform can quickly connect the dots across the supply chain, consuming both internal data and data from key trading partners, providing unprecedented supply chain visibility.
A desk is a dangerous place to view the world
The role of the store is changing. Still the primary sales channel, stores are transforming into customer engagement centers and critical supply chain hubs. Qlik enables analytics at the point of decision for store colleagues to make smarter quicker decisions on-the-go in the mobile and connected world.
Need More Information?

Contact us today if you have questions about Qlik Products and our services. A representative from

August Networks

will respond as soon as possible with answers to your questions.

Showcase Content © Qlik 2018. All rights reserved.
Showcase and Syndication technology powered by
Zift Solutions
, 2018. All rights reserved.

http://qlikview.sharedvue.net/sharedvue/iframe?sviresizer=partnerco.net&svunpublished=true&svpage=solutions_industry_cprd_retailwholesaledistribution
[/vc_column_inner][/vc_row_inner]