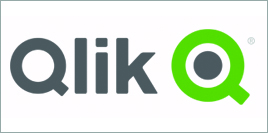 Industry Solutions
See how businesses like yours use Qlik to drive insight and innovate decisions. Select your industry.
Healthcare

Improve patient outcomes. Increase operational efficiency and profitability.

Financial Services

Manage risk. Reduce costs. Strengthen customer relationships. Create profitable growth.

Retail and Services

Maximize resources and profit. Analyze customers, products, and transactions by channel.

Manufacturing

Operate leaner. Make smarter decisions. Create operational and supply-chain efficiencies.

High Tech

Deliver agile operations. Improve profitability. Collaborate closer to support innovation.

Public Sector

Make the most cost-effective decisions in the most efficient manner.

Energy & Utilities

Create new efficiencies. Improve forecasting accuracy. Track leading indicators. Increase sales. Reduce costs.

Communications

Refine strategies. Adapt to changing markets. Centralize processes. Increase customer loyalty.

Life Sciences

Adapt quickly to a business environment undergoing continuous, fundamental reinvention.

Consumer Products

Analyze trends to capture market share and consumer loyalty.
Need More Information?

Contact us today if you have questions about Qlik Products and our services. A representative from

August Networks

will respond as soon as possible with answers to your questions.

Showcase Content © Qlik 2018. All rights reserved.
Showcase and Syndication technology powered by
Zift Solutions
, 2018. All rights reserved.

http://qlikview.sharedvue.net/sharedvue/iframe?sviresizer=partnerco.net&svunpublished=true&svpage=solutions
[/vc_column_inner][/vc_row_inner]