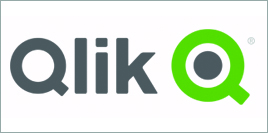 Functional Solutions
See how businesses like yours use Qlik to drive insight and innovate decisions. Select your function.
Job Functions
Finance

Optimize budgets. Manage risks. Control costs.

IT

Improve governance. Increase visibility. Optimize performance.

Human resources

Make employee management more efficient. Manage benefits. Decrease turnover.

Marketing

Fine-tune campaigns. Improve targeting. Increase brand awareness.

Sales

Improve forecasting. Increase revenue. Monitor performance.

Supply Chain

Improve planning. Increase performance. Monitor risk.
Need More Information?

Contact us today if you have questions about Qlik Products and our services. A representative from

August Networks

will respond as soon as possible with answers to your questions.

Showcase Content © Qlik 2018. All rights reserved.
Showcase and Syndication technology powered by
Zift Solutions
, 2018. All rights reserved.

http://qlikview.sharedvue.net/sharedvue/iframe?sviresizer=partnerco.net&svunpublished=true&svpage=solutions
[/vc_column_inner][/vc_row_inner]