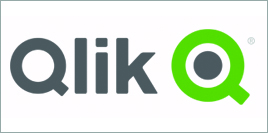 Life Sciences
Smarter analytics to transform life sciences
Qlik helps organizations work together to drive better patient outcomes. Combine internal and external data to deliver analytics that give all stakeholders the right information and context to make smarter decisions at every step.

The power of data driven insights ― for everyone

No more multiple dashboards. No more hopping between CRM, ERP, and other systems. Qlik's governed platform ties it all together and puts the power of data directly into your workflow. Every employee in every functional area can customize their experience and easily engage with providers, patients, investigators, health care organizations, and practitioners.
Connected systems. Connected people. Connected operations.

With critical data being generated across the supply chain in disparate applications (ERP, CRM, etc.), equipment, and sensors, connecting your operations is key to business performance gains. Qlik can connect directly to all these systems ― no data warehouse required ― providing fully governable analytics to guide operational activities. Surface real-time production issues and create visibility for all stakeholders throughout the manufacturing and distribution process to maximize efficiencies and ensure quality and compliance.
See your business from the outside in with meaningful, real world data analytics

With everyone looking for the next new thing, the ability to harness real world data becomes increasingly important. Today, life sciences companies are using Qlik to dig into data from social media, CRO, and EHR to proactively inform their decisions about what to make next, how to improve their existing products, and how to improve patient outcomes. With Qlik, search and explore massive data sets so you can hear what the market is actually saying and incorporate that data into R&D, clinical, GMA, and commercial processes.
Take down big disease with the power of data-driven partnerships

Life science organizations increasingly rely on partnerships to better take on complex health challenges. A key to success is the ability to collaborate effectively with data. Easily share governed libraries of information with all stakeholders in an innovation process, supply chain, or distribution system. Everything stays secure with in-memory repositories separate from enterprise data sources. And powerful collaboration and data storytelling mean insights can be more quickly shared and operationalized. The result? A faster path to solving big problems.
Need More Information?

Contact us today if you have questions about Qlik Products and our services. A representative from

August Networks

will respond as soon as possible with answers to your questions.

Showcase Content © Qlik 2018. All rights reserved.
Showcase and Syndication technology powered by
Zift Solutions
, 2018. All rights reserved.

http://qlikview.sharedvue.net/sharedvue/iframe?sviresizer=partnerco.net&svunpublished=true&svpage=solutions_industry_lsh_pharmaceuticalslifesciences
[/vc_column_inner][/vc_row_inner]