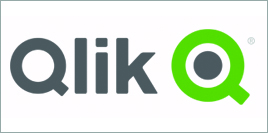 Qlik Connectors™
Real-time, connectivity technology for any data source

Qlik Connectors, which now include QVSource, gather and combine data from databases, applications, spreadsheets, websites, Big Data lakes and custom sources. Gain extensive insight into your divergent data and enable holistic, data-driven decisions.
Standard Connectors

Extract data from ODBC, OLE DB or REST compliant data sources using Qlik's built-in connectivity.

Qlik DataMarket

Get trusted, affordable, ready-to-use data from external sources, whenever you need it.

Specialized Connectors

Use Qlik's portfolio of pre-built application-specific connectors, build your own connector using Qlik technology or visit QlikMarket to see what connectors are available from our partners.

SAP

See the whole story that lives within your SAP data.

Salesforce

Built-in connectivity in Qlik Sense allows you to seamlessly complement your salesforce.com deployment.

Qlik Web Connectors

Qlik Web Connectors provide out-of-the-box connectors that are designed for specific application and data sources. They eliminate the need for any in-house connector development or maintenance and allows for quick implementation. This radically improves the consistency of data analysis, and empowers you to make informed business decisions in near real-time. .
Need More Information?

Contact us today if you have questions about Qlik Products and our services. A representative from

August Networks

will respond as soon as possible with answers to your questions.

Showcase Content © Qlik 2018. All rights reserved.
Showcase and Syndication technology powered by
Zift Solutions
, 2018. All rights reserved.

http://qlikview.sharedvue.net/sharedvue/iframe?sviresizer=partnerco.net&svunpublished=true&svpage=solutions_datasource
[/vc_column_inner][/vc_row_inner]